6 Top Attractions in Nashville, Tennessee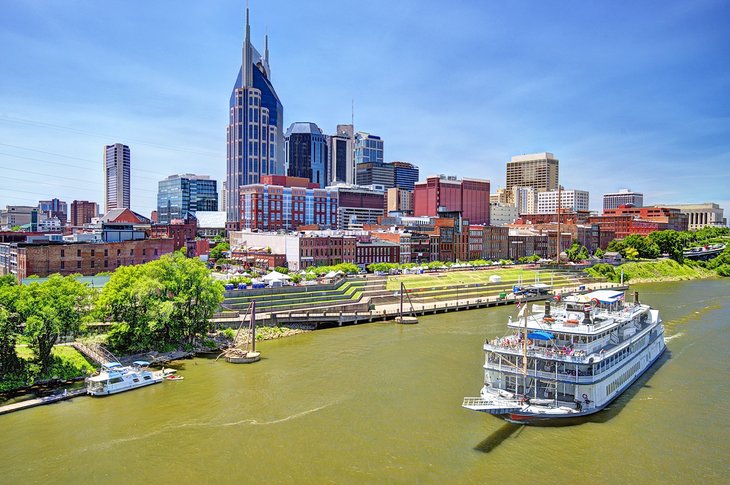 Nashville is the most astonishing and beautiful city in the United States. It is the capital of Tennessee State. This city came into being in 1779. With the first glimpse of your eye you can say that this is the "City of Music". The people of this city give a huge level of importance to learning. This city is filled with a huge sea of colleges and Universities. People call this city the "Athen of the south"  and it is the most breathtaking thing if you roam here and there by foot.
In this article, we will discuss top attractions in Nashville, Tennessee.
1. Music Row
There is a small piece of land, we call it Music Row, Situated around Music Square. It is the central part of this city's music Industry. You can visit amazing landmarks like RCA Studio B in Music Row. Musical genres like Gospel and Christian Music, radios, and TV stations are the best options to enjoy the music. For those fans who live in the country, this is the best place for them to come.
2. Parthenon of Nashville
The Parthenon of Nashville is the famous landmark of Nashville, Tennessee which is the reproduction of the Athens Parthenon. It is there in Centennial Park and you can just walk down there simply. Parthenon of Nashville was built of wood in 1897 and later got rebuilt with cement on the exact location. This is the mirror or replica of a Greek temple.
It may look eye-catching from the outside but inside this building is also Unique. Almost 63 amazing and unbelievable art collections from the 19th and 20th centuries are present there. You can never miss 42 feet high statues of the goddess Athena which are covered with gold leaves.
3. Andrew Jackson's Hermitage
Andrew Jackson is the former President of America. His home is so beautiful that you would just stand there and look at it all day. Just drive in your car for a few minutes and you are there. It was constructed in 1819 and it was rebuilt almost 25 years after a heartbreaking fire broke out.
Investing every penny for roaming in this house and enjoying wagon rides and ghost tours is a chance you may only get once in life. 
After visiting the garden of this royal house, it's very hard to leave. The different colors of flowers, the cool breeze, and the birds singing are such a relief. The statue of Jackson and his wife are such a cool piece of art.
4. The General Jackson Showboat
Only good place in the city to have fun at night in Nashville, Tennessee,  just visit the General Jackson Showboat. From the top roof of the boat, there are amazing, beautiful, and Unique Views and such cool and fresh air to breathe. The views and beauty of nature are so amazing to watch. Having a boat ride is the best choice you can ever make.
5. The Tennessee State Capitol
This building is built on the top of the hill with some unique designs. The design of the capital is simple and it gives it a temple look. It was built from limestones in 1845. The structure of the building is a wonder you will keep wondering about.
There are guides who will guide you through your tour. Free tours are only from 9 am to 11 am. There is a huge map of granite painted on the wall which gives 200th-anniversary vibes. 
6. Ryman Auditorium
Ryman Auditorium was the home of Ole Opry from 1943 to 1974. This Auditorium was originally opened in 1892. There is a separate space for the museum in the building having a lot of unique and wonderful artifacts from the past. You can tour on your own and take a guard with you, It's your Own Choice. Backstage tours for fun are also available, be sure to book your tickets a few days earlier so you won't be disappointed. Ryman Recording studio is a must-visit.