Why must you charter the Hawker 800XP?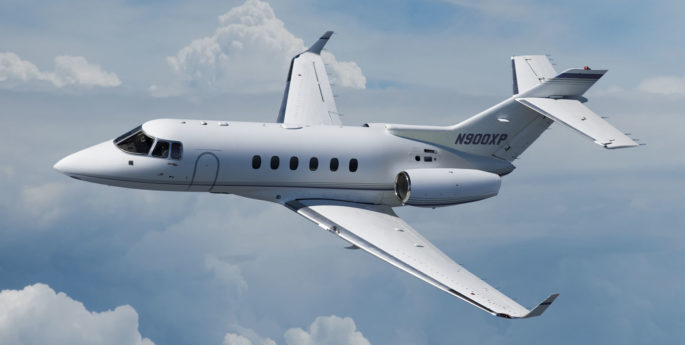 Flying has changed over the years, with the term meaning much more than just covering a distance in the shortest time. Airlines are always looking for ways to enhance the flying experience of their passengers, setting higher standards of luxury and convenience. Cabins are now mini-retreats of luxury, with ergonomic seats, luxuriant dining options, and top-notch amenities. But nothing beats the experience of chartering a flight, particularly if you value your privacy as much as your comfort. From emergency meetings and solo trips to family excursions, chartered flights are your best bet. The Hawker 800XP is a business jet well-suited for mid-range travel highly preferred by those who love flying without any inhibitions. But what makes this jet different from the other aircrafts available for charter, and why should you consider booking it for your next trip?
A short introduction to the Hawker 800XP
The Hawker 800XP is ideal for mid-range travel or flights lasting three to six hours. It is a modified version of the Hawker 800, manufactured somewhere between 1995 to 2006. The jet boasts one of the lengthiest cabins among other jets falling in this category, making it a preferred choice amongst chartered flyers.
What about its interiors?
The interiors of the Hawker 800XP are as impressive as you might expect them to be. Its spacious cabin can accommodate up to eight passengers, with a maximum seating capacity of ten passengers. It has 14 seats with a VIP layout, four club seats occupying the front section of the cabin, three chairs, and a single seat in the back area. All the chairs also turn 360 degrees, offering you a lot of room for stretching, relaxing, or taking a nap whenever you want. When it comes to the dimensions, its cabin measures about 21.3 feet in length with a width of 6 feet, while its length is about 5.8 feet, giving it a total volume of 604 cubic feet. All seats are fitted with LCD touchscreens, allowing you to adjust the lighting according to your convenience. If you are claustrophobic and uncomfortable about limited cabin sizes, the spacious interiors of this jet will put you at ease and ensure you have a flying experience.
Does it have sufficient space for baggage?
Many airplanes suffer from a limited overhead bin space, creating a problem for people traveling with two or more bags. However, the Hawker 800XP business jet delivers on this front, too, as its baggage compartment can accommodate up to seven bags with ease. It has around 49.5 cubic feet of luggage space accessible anytime during the flight and can handle approximately 395 pounds of luggage.
What amenities can you expect?
The amenities are also one of the reasons behind this aircraft's incredible popularity among flyers. You can expect all the amenities on board to make your flight comfortable, enjoyable and exciting. These include free complimentary WiFi, a modern entertainment system, airshows with a 14 inches viewing monitor, individual seat monitors, and three power outlets. The jet also has an impressive galley with a forward refreshment area, microwave oven, and coffee maker. The amenities promise to make it exciting and entertaining, both for you and your guests.
Is the lavatory comfortable?
Even though lavatories have a minimal size in all aircraft, they should have enough space for convenience. The Hawker 800XP impresses in this respect, too, as it has a toilet with full vanity. Vanity refers to bathroom furniture and includes a sink, countertop, and mirror along with in-built shelves. You will also find a water system with a basin that provides heated running water, along with an electrical flushing system.
What about its safety standards?
The Hawker 800XP has all the safety mechanisms and features that make flying completely safe. Its safety features include:
A Traffic Avoidance Guidance System or TCAS.
Ground Proximity Warning System or GPWS.
Dual autopilot.
High-frequency communications.
The business jet is FAA certified and complies with all the standards and requirements established by the body.
Does it deliver an impressive performance?
Hawker is one of the few mid-range travel aircraft with an impressive performance. It is suitable for any small airport as it has a takeoff distance of about 5,032 feet at 5,000 feet elevation and reaches almost 37,000 feet in just 20 minutes. It can also climb a maximum altitude of 41,000 feet, an impressive feat for an aircraft of this size. But what qualifies it as a top candidate for short flights is its nonstop range, as it can cover 2,650 miles without stopping.
The Hawker 800XP will impress you on all fronts as a chartered flight, right from the time you enter its spacious cabins, thanks to its spacious interiors, stylish amenities, and plenty of entertainment options onboard. Try it the next time you need to charter a flight, for it will be a rewarding experience.